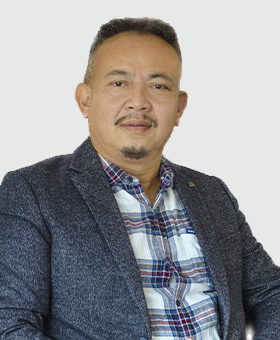 Dr. Buddhi Man Shrestha
  BDS, EMBA, MPhil
We are living in the age of information technology and are affected by globalization. In this supersonic age many of us are effected by the materialistic offers of consumerism where we wonder the place for "value-based education".
At Kantipur Dental College Teaching & Research Center (KDCH) education is not mere imparting of information but is an ongoing process of transformation. Here we believe that need of the hour is not the competition but to realize our interdependence and work through synergistic alliance. Together we can build the strength of one another and strive to correct our weaknesses.
Success, achievement fame, money and power…..all stand in awe of a student who is competent, compassionate, conscientious and committed. We in KDCH aim at creating the dental graduates who can recognize the human face of dentistry and undoubtedly can take "Dental Leadership in Nepal".In this turbulent world, we dream of KDCH graduates who will be able to contribute to the establishment of healthy smiley communities through hard work, self discipline, and service above self.
We dream of graduates who are fueled by the faith in their mission to change of better dentistry in Nepal.A smile is a language even an ignorant understands.It happens in a flash but the memory of its lasts forever. Welcome to the worlds of dental science and keep on smiling.[/vc_column_text][/vc_column][/vc_row]